ABOUT THE COGNITIVE ABILITY TEST / WONDERLIC PERSONNEL TEST
Cognitive Ability Test (CogAt) / Wonderlic Personnel Test (WPT)
The Cognitive Ability Test (AKA Wonderlic Personnel Test / WPT) is the most popular version of the Wonderlic Test, which is most commonly used in the hiring process.
Even though it was made popular by the NFL recruiting process, many other industries, firms and private employers utilize it to assess applicants' job potential.
This test was created to evaluate prospective applicants' learning abilities, adaptive abilities, problem solving and instruction following capabilities.
There are two versions of this test available to employers:
Full version: The full version is comprised of 50 questions to be answered in 12 minutes, which translates into 14 seconds per question. These questions typically focus on the applicant's analysis skills, decision making process, response times, and such. The latest revision of this version was issued in 2007, but is still considered current. This version is proctored and can be administered in hard copy or online. Sometimes, this version is administered as a follow up to the short version of this test.
Short version: The Cognitive Ability Pretest (WPT-Q) is comprised of 30 questions to be completed in eight minutes. The questions here are similar to the full version. This test is administered online and without supervision. Applicants would most likely encounter this version during a preliminary step of the application process and could be used to either eliminate a prospect or be part of an orientation test.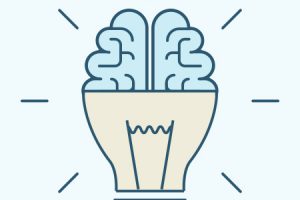 The types of questions vary, however they all aim to test one's basic knowledge in the the field of math, vocabulary and grammar. As the test progresses more advanced questions are presented, focusing on serial and logical thinking. Abstract thought process is evaluated by constantly changing the question topic, from analogies and similarities, critical thinking and idioms, to number series and complex math problems.
The test is scored by calculating the number of correct answers given, therefore one's score can vary from 0-50. Every question is valued the same regardless of its placement or difficulty. Also, incorrect answers do not deduct points and therefore it is recommended to guess if the answer is unknown or consumes too much time. The test is standardized, which means that an employer can compare applicants' scores to each other as well as to professional standards.