Who is Aaron Rodgers?
Well, if you are reading this article, it simply means that you love the game! And since you do, you may have heard of, or you closely follow one of the NFL's most celebrated quarterbacks – Aaron Rodgers, so here are a number of facts about him and the complete Aaron Rodgers Wonderlic player profile!
Born in 1983, this 35-year old man has made a name for himself, and we cannot shun away from the fact that he has achieved a lot in his career than most quarterbacks his age.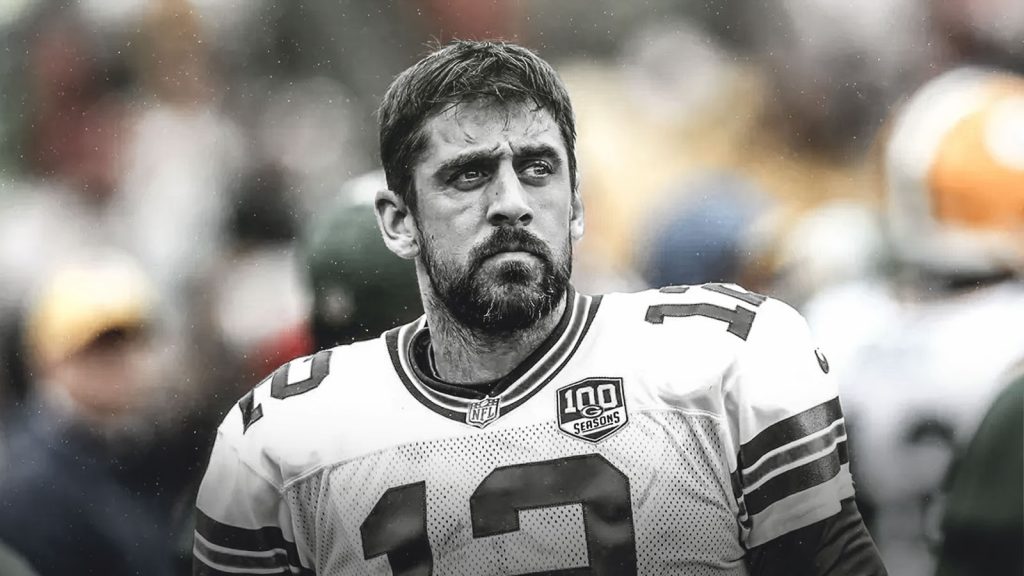 Critics, as well as experts in American football, may differ in various areas surrounding the life of Aaron Rodgers, but they all agree that he is one of a good quarterback that has led the Green Bay Packers to a number of Super Bowl championships.
You probably know very little about Aaron Rodgers, especially his flaws and controversies you read in various media outlets. However, to give you a glimpse of who Aaron Rodgers is, below are a few facts to help you understand what he is as a person and as an athlete.
✔ He had trouble finding a team that would recruit him
Yes, despite being one of the best quarterbacks during his time at Pleasant High School, it is reported that most teams did not see a lot of potential in him; thus they considered other players over Rodgers. He began to shine, however, when he started playing for the Golden Bears of the University of California after transferring from Butte College when he led the school's team to a 10-2 historic win in 2004. At that time, his team was ranked ninth in the season's final.
Rodgers, having made a name for himself, was able to rise to the top, and he found himself being eyed by several teams before ultimately joining the Packers in 2005.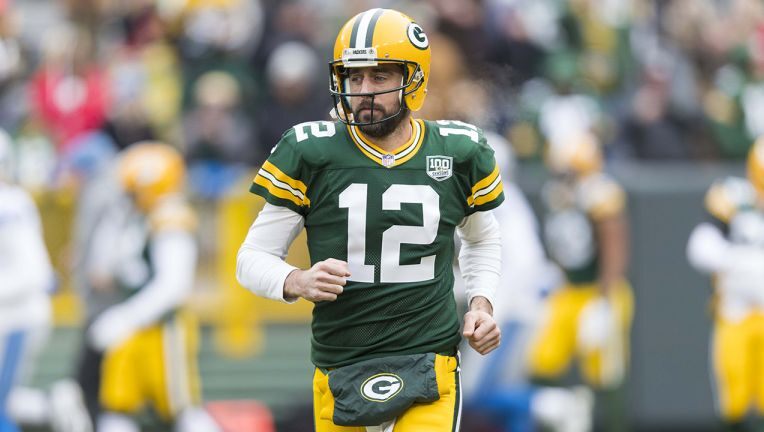 Rodgers has played for Packers since then. His impact on the team was seen in 2017 when a broken collarbone made him appear in only seven games for the entire season. This, in return, ended the eight-year playoff streak for the Packers. In 2018, Rodgers appeared in all 16 games and threw an impressive 25 touchdowns.
✔ He was the highest paid player in the NFL in 2013
You heard it right – Aaron Rodgers was the highest paid player in the NFL as of 2013 when he signed a five-year contract worth $110 million with the Green Bay Packers. ESPN reports that only Rodgers, Tom Brandy were able to make $31 million in the NFL in 2018.
✔ He was a Super Bowl MVP
In the NFL, being a Super Bowl MVP is not taken lightly. It is only given to players who have given immense contributions to the success of their teams. In 2011, the Green Bay Packers, with the notable help of Aaron Rodgers won the Superbowl, and he was named as the most valuable player to the team. This explains why Rodgers is doubtlessly one of the most, if not the most respected and sought-after quarterback in the NFL.
He has, in most occasions, agreed to the fact that 2011 was one of his greatest seasons of all times. This is the time when he guided the Packers with a 13-0 start, and by the time the season was complete, he had made 45 touchdowns, 4,643 passing yards, and an NFL passer rating of 122.5, which is regarded as an NFL record during that time.
Although the team proved to be a disappointment in the playoffs, the NFL MVP is one award that Rodgers takes pride in for his stellar year.
✔ He is known to rise and rise!
Rodgers is not like some quarterbacks who will fall and lose hope. He is known for his resilience and patient. Even though he has his flaws, NFL experts say his professional life is packed with resilience and consistency. For instance, he missed seven games in 2013 as a result of a broken collarbone, but when he came back in the season finale, Rodgers led his team to a fourth-quarter drive win against the Bears.
In 2014, Rodgers threw for 4,381 yards, made 38 touchdowns, and made five interceptions, which made him win the second NFL MVP award. In 2015, he led his team to a successful season, but that was the year when he got his worst passer ratings (92.7). However, this did not deter him from bouncing back in 2016 where he led the Packers to six consecutive wins, culminating in a division title. That year, the team advanced to the NFC championship match but lost to the Atlanta Falcons.
In 2017, his collar bone was fractured again, and he was only to play only seven games of the season. He rose once again in 2018 and made 25 touchdowns and only two interceptions.
Aaron Rodgers: Wonderlic Wonder!
NFL players must be subjected to the Wonderlic exam, to measure their cognitive ability and evaluate their general intelligence. Also, the Wonderlic test score from a player can be used to gauge their aptitude for solving complex problems and learn new things.
The NFL's Wonderlic test is measured in a scale of one to 50. An average football player should get at least 21 out of 50. Those who get at least 10 points are regarded as literate, but they take time to solve complex problems and make decisions.
With a player who has achieved a great milestone in his American Football career, it would be interesting to learn his Wonscore.
Interestingly, he is not just an amazing star in the field, but he is also a highly intelligent individual, and a desirable score of 35 out of 50 can be used to back this statement, this is why many see him as Aaron Rodgers, Wonderlic Wonder!
The NFL Wonderlic exam is not a stroll in the park, and a person who gets such an impressive score cannot be ignored. Having been drafted in 2005, Rodgers has led the Packers to greater heights. This means that he uses his talent as a football player, and complements it with a high cognitive ability, which he uses to make decisions that ultimately lead to victory.
Aaron Rodgers: Wonderlic Score of 35, how good is it?
For the NFL, the average Wonderlic cognitive ability test score of a player is 21. However, it is set even higher for quarterbacks, with the average score being 24 out of a possible 50. Very few players hit the average mark. Therefore, having scored a 35, it means that Rodger's is one of the smartest NFL players alive.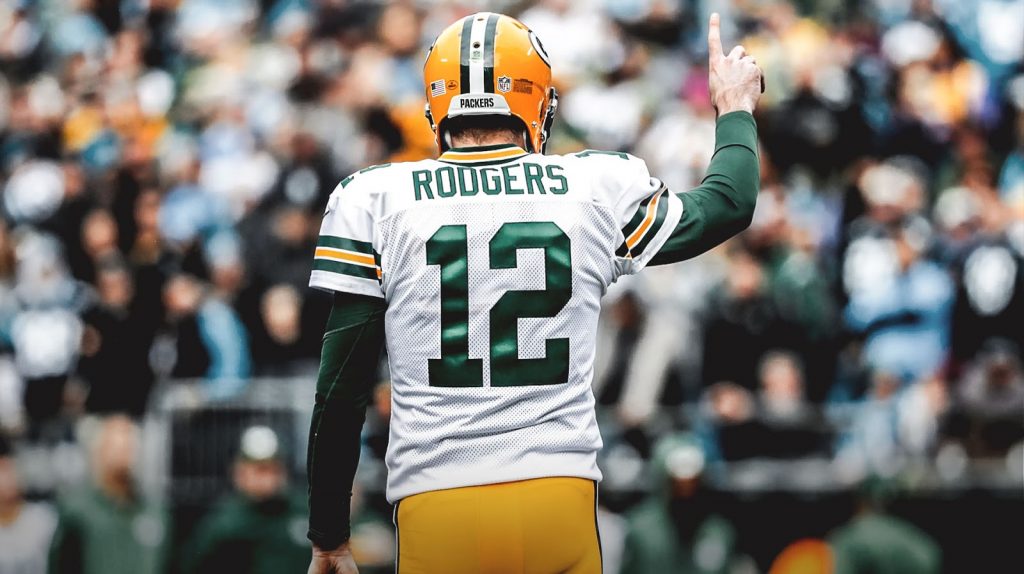 However, some quarterbacks have scored better than Rodgers including:
Ryan Fitzpatrick (48)

Blaine Gabbert (42)

Alex Smith (40)

Eli Manning (39)

Colin Kaepernick (38)

Matt Flynn (38)

Tony Romo (37)

Andrew Luck (37)

Sam Bradford (36)
Where does Aaron Rodgers's Wonderlic score rank?
Within his Wonderlic score, Rodgers is certainly above average. We cannot shun away from the fact that the Wonderlic exam has been taken by many aspiring quarterbacks, and their results have not been as desirable as his. Some of the poor performances of renowned players include that of Vinny Testaverde (17), Dan Marino (16), Terry Bradshaw (16), and Jim Kelly (15).
Aaron Rodgers is an icon. He hasn't just received one of the best Wonderlic personnel test scores, but he is also a person of character who must be mentioned in the history of the NFL.