Who is Baker Mayfield?
Baker Mayfield – one of the most popular names in the American Football arena. He is a Sooners starting quarterback and an NFL player who deserves a mention thanks to what they have achieved since they were drafted into the NFL. You probably know that he has played for a few years on the field with Oklahoma, and maybe you have dug up a few things about his private life in several news sources. But what more do you know about this Big 12 Offensive Player? Well, below is the Baker Mayfield Wonderlic Profile and a few things that will help you uncover Mayfield's short but eventful professional profile.
He was a walk-on player. Not once, but twice!
The amazing quarterback you see today, started playing as a walk-on about seven years ago.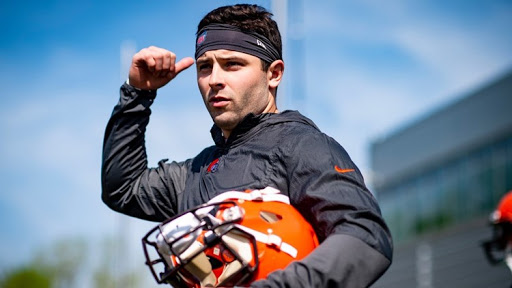 As a freshman at Texas Tech, Mayfield played eight games as a walk-on. However, he has on several occasions publicly that it was not his will to do this, but it came as a result of miscommunication between him and his coach at the time, Kliff Kingsbury.
Having missed the Red Raiders Bowl game in 2013, Mayfield moved to Oklahoma. He, however, lost eligibility but he eventually won a starting job at Sooners in 2016.
He once wanted to quit football and concentrate on professional gaming
Just like any other teenager in high school, Mayfield tried a few things out. According to him and sources close to him, he enjoyed gaming and he at some point wanted to quit football and concentrate in this niche.
He says that he was obsessed with a first-person shooter game known as Halo, and the reason why he wanted to quit football was because it was interfering with his gaming time.
Nonetheless, he somehow managed to stick to football. He is still an avid gamer, but he dedicates most of his time on his position as a starting quarterback.
Oklahoma passed him up out of high school
As a junior player, Mayfield did not have it easy like most of his peers. He faced stiff competition from Cody Thomas, who was four-star recruit out of Colleyville. He was regarded as one of the best pro-style passers at his time, and Mayfield, who was often referred to as a fairly efficient pass was not a match to him. However, this did not last for long. When a second opportunity emerged, Oklahoma did not hesitate to nab him, and he turned out to be a great pro-style passer after all!
He loves baseball
Mayfield is a man of many talents. Apart from being a quarterback and an avid gamer, he also loves baseball. In an interview, he pointed out that his love for this game started way back in high school where he played at first base as a junior. When growing up, he played every position in the infield, but specialized in third base and shortstop. He says his ultimate dream is to try playing a game for the Texas Rangers, but his schedule as a quarterback doesn't allow him to dedicate time for another sport.
Controversies
Just like any other public figure, Mayfield has had a number of controversies on different occasions. Perhaps one of the most notable one was when he was arrested in 2017, on ground of disorderly conduct, fleeing, public intoxication, and resisting arrest. After this incident caused a public debate across the country, he owned up to his mistakes, and even offered a long public apology, citing the incident as "one of the biggest mistakes" of his life. He was, however, sentenced to 35 hours of community service, and was required to undergo university alcohol education.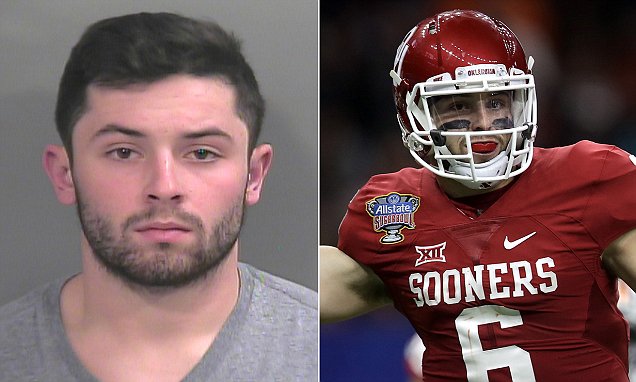 During his senior years, Mayfield remained in the public limelight, thanks to the headlines he made on several occasions. After winning 31-16 over Ohio State, Mayfield took the Oklahoma flag and planted it in the middle of the field. In another game against Kansas, he held his crotch and shouted inappropriately at the Jayhawks sideline.
As a result, he did not start the regular season against West Virginia. Nonetheless, he was able to become a Heisman Trophy finalist, and had an opportunity to lead his team to a College Football Playoff Berth.
He enjoyed success at Lake Travis HS Pipeline
Just like the amazing quarterbacks before him such as Garrett Gilbert, Michael Brewer, and Todd Reesing, Mayfield is a product of the Lake Travis HS Pipeline (Austin).
As a starting quarterback, he made a 25-2 record as a starting quarterback. His success included a Class 4A state championship in 2011, where he helped his team cap a 16-0 season record.
In high school, Mayfield passed 6,255 yards and made 67 touchdowns with only 8 interceptions. This might not be the best a quarterback has ever done, but it is a desirable achievement for a junior player.
Professional milestones
First and foremost, it is critical to note that in the first three seasons Mayfield played for the Sooners, he only saw six loses and led his teams to win 12 big titles. In these three seasons, he finished fourth in the Heisman voting, and did not lose even a single true road game.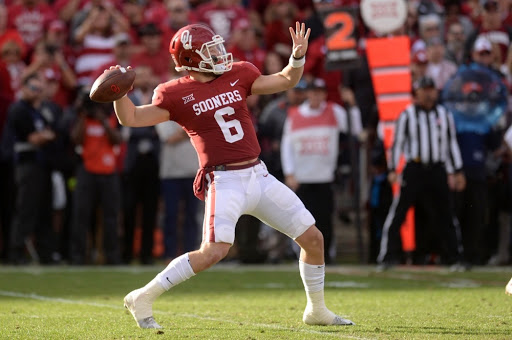 He led his team to a successful game over Ohio State, and threw a career high of 4,627 yards, 43 touchdowns, and only six interceptions.
With all this success, most American football analyst foresaw Mayfield becoming as successful as some of the most celebrated quarterbacks including Bradford, Palmer, and Newton.
The Baker Mayfield Wonderlic Score
The NFL Wonderlic Exam Scores for the 2018 scouting combine for quarterbacks are out, and most people are eager to know what Mayfield, who from a glance seems to be highly intelligent scored.
Well, different sites report different scores, but it has been confirmed that he scored a 25 on the Wonderlic, which is quite impressive!
The average score for a quarterback in any Wonderlic personality test is 24, which means that Mayfield's score was one point above average.
The NFL Wonderlic test contains 50 questions that should be answered in 12 minutes, meaning that a person who gets half of the questions right in such a short time has an impressive cognitive ability and can make swift decisions under time constraints, and this defines Baker Mayfield!
Where the Baker Mayfield Wonderlic Score Ranks
Below is a complete list of the 2018 QB Wonderlic scores.
Josh Allen – 37

Josh Rosen – 29

Sam Darnold – 28

Baker Mayfield – 25

Lamar Jackson – 13
When he started college football in 2017, very few analysts talked about him. In addition, very few had faith that he would become one of the best quarterback talents in college football. In a few months, however, he became 2017's Heisman Trophy winner.
The 2018 season was an incredible year for Mayfield and analysts believe he will have a bright future in the NFL.
A Wonscore of 25 isn't disappointing at all. Having passed the average quarterback threshold, Mayfield depicts himself as a smart and intelligent player. Although there are those who argue that the Wonderlic is an old way of thinking about intelligence and cannot influence a player's success in the field, it is critical to understand that everything matters in the life of a quarterback.
Therefore, having passed this test, Mayfield is a competitive player and one of the best for that matter. He might have his flaws at times just like any other human being but he is a legend who will not be forgotten in the history of American football.