Who is Cam Newton?
Cam Newton is undoubtedly an electrifying NFL player. He is not only celebrated as one of the most successful quarterbacks today, but he is also a player with the most celebrated touchdowns in NFL history. Having received 48 out of the possible 50 votes to win the 2015 NFL MVP Award, it can be confidently stated that Newton is a star whose name will be mentioned forever when the NFL's history is led to future generations. So here is the in-depth Cam Newton Wonderlic Profile!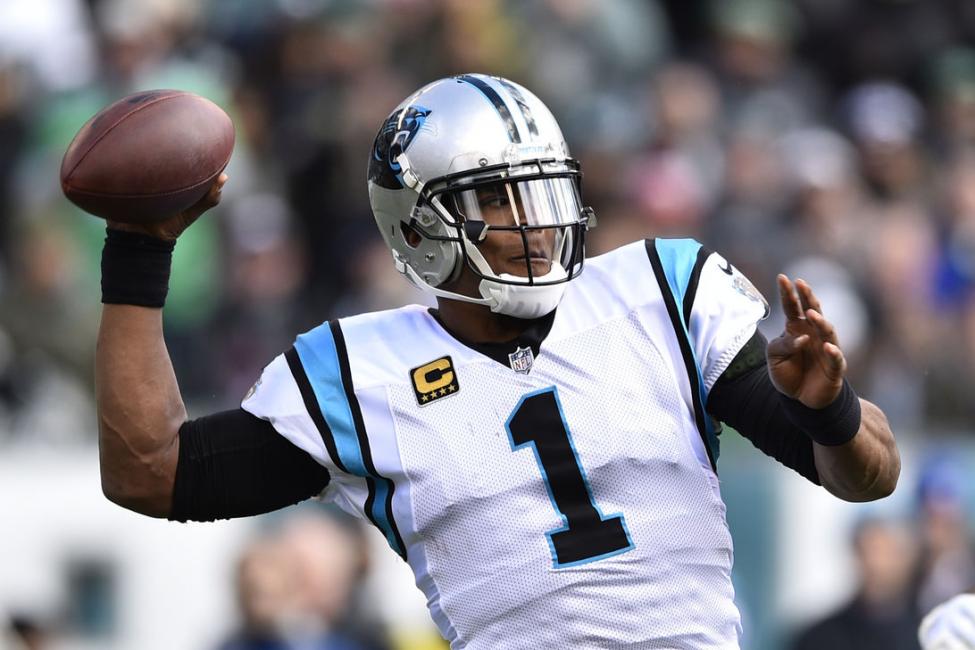 Even with the unending fame of this American football player, there are a lot of things his fans don't know about him. This article includes an in-depth analysis of his professional life, and most importantly, his Wonderlic test score.
After an in-depth research, here are some of the most intriguing facts about Cam Newton. Read on!
He played for Westlake High School
The first amazing thing you need to know about Cam Newton is that he began to shine at a very young age. He played for the school team and was a celebrated star having passed 2500 yards and making 23 touchdowns as a junior. This earned him the nickname 'Superman'. Some websites regarded him as a dual-threat quarterback, and he was rated five stars as a result. Due to his prowess in American football, Cam was offered scholarships by seven Universities. Yes, you read that right! However, he ultimately went for the University of Florida.
He continued to be a superman in college
Newton attended the University of Florida in 2007 and immediately joined the Florida Gators Football Team as a back-up quarterback. He did well, until he was hit by controversy one year later. He was accused of stealing a laptop and obstruction of justice, but his case was dropped the same year.
After the incident, he was transferred to Blinn College, Brenham, TX. Here, he also did well, and the college won the 2009 NCAA National Football Championship. Newton was then crowned as a Juco All-American Quarterback.
In 2010, he signed up with the Auburn University Team and led them to the SEC Championship where they defeated South Carolina with a historic 56-17.
However, he was met with another controversy towards the end of 2010 when his father was accused of violating the rules of amateurism. This means he had sought a significant amount of money for his son to be allowed to play for the major college football team. Fortunately, he was found innocent two days later; hence he was eligible to continue chasing his American Football dream.
He got tremendous awards at a young age
In 2010, Newton was crowned the 2010 SEC player of the year, Most Valuable Player of the Year, and AP Player of the Year.
Due to his outstanding performance at the University of Auburn in 2010, he won the Heisman Memorial Trophy, which is given only to the most valuable player. This was the season when he broke two SEC records of over 1000 yards by a quarterback in addition to performing the highest touchdown.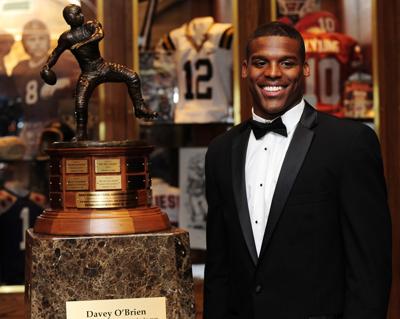 2010 was one of the most successful seasons for Newton: He won six awards, and to crown it all, received honors from the American Football Coaches Association.
Newton announced his availability for the NFL draft in 2011 before completing his senior season. He was drafted in the NFL in April that year by the Carolina Panthers. His lockout period was intense as he spent 12 hours every day training at the IMG Madden Football Academy.
He was named as a Panthers starting quarterback
Ignoring the Cam Newton Wonderlic Score and focusing on his skills as a player, the Panthers started him by signing a $22 million deal with the Newton and named him as a starting quarterback. However, before signing the deal, the owner of the team, Jerry Richardson wanted him to sport short hair, remove his ear piercings, and rub off his tattoos.
His NFL debut came in September 11, 2011 when the Panthers played against the Arizona Cardinals. During that time, he set a record throw of 422 passing yards. About six months later, he was named the Pepsi NFL Rookie of the Year, and AP Offensive Rookie of the Year. He was also named the 40th best NFL player in its top 100 list of 2012.
He went from 40th best player to top player in just 4 years
As mentioned earlier, Newton was named the 40th best player in the top 100 list of 2012. Four years later, he was ranked number one in the top 100 best players of 2016. This is the year he lead the Panthers to the Super Bowl 50 against the Denver Broncos even though his team didn't win. He did not, however, play the 2017 season because he underwent surgery to repair a damaged rotator cuff on his throwing shoulder.
He was second in the NFL's List of top-selling jerseys
In 2015, Cam Newton appeared second in NFL's list of top-selling Jerseys. He was behind fellow NFL star Tom Brady, but way ahead of other great quarterbacks including Aaron Rodgers, Russell Wilson, and Peyton Manning.
He is a devoted Christian and motivational speaker
Apart from being one of the most celebrated players in the NFL, Newton is a devout Christian. It is reported that he doesn't miss church, and he takes time to thank God every day.
Also, he holds a degree in sociology, and he is an active motivational speaker. This is what makes him unique, and one of the American Football Players who should be emulated.
The Cam Newton Wonderlic Profile
From the information above, there is no doubt that Cam Newton has had a successful career so far. At his age, he has reached heights that very few quarterbacks have achieved in decades. Therefore, we can confidently say that Newton is an intelligent NFL player. But is there anything that can prove this? How did he perform in the NFL's Wonderlic exam?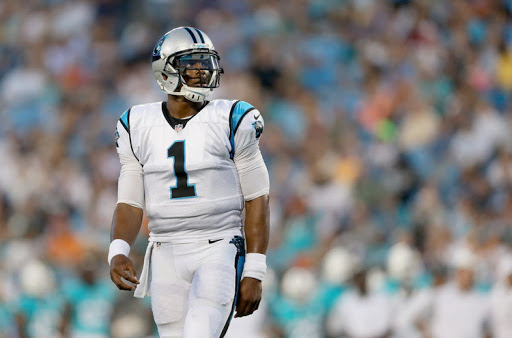 Newton entered the NFL draft in 2011, along with Blaine Gabbert, Jake Locker, and Christian Ponder. Surprisingly, the Carolina Panthers choose him over the other present quarterbacks. You might be tempted to think that his Wonscore was way above other players, and this is what influenced Carolina's decision. But you are wrong! Newton got a 21, which is below the NFL quarterback average of 26.
Apart from Jake Locker who scored 20, other quarterbacks got desirable results as well. Gabbert scored 42, Colin Kaepernick scored 37, and Christian Ponder 35. As you can see, the batch that Cam Newton was in had lots of intelligent minds who proved they had great decision-making and problem-solving skills and a higher score than him. But look – there was only one Cam Newton.
The Cam Newton Wonderlic score, more than just a number!
Without a doubt, Cam Newton's stats are impressive. In 2011, he was crowned the NFL Rookie of the Year. In 2015, he was given a first-team All-pro Selection and won the NFL MVP Award and was on the forefront in leading his team to the Super Bowl, even though it lost to Denver.
Other accolades that Newton received include the NFL offensive player of the year in 2015, Ed Block Courage Award, Bert Bell Award, and many others.
Look – the Cam Newton Wonderlic score might be lower than that of other quarterbacks who were drafted at the same time with him, but his success and personality speaks volumes about his cognitive ability. He is one of the greatest NFL players of all time, and when history books will be written, they will all bear his name in bold letters.