Who is Peyton Manning?
Peyton Manning has become a household name, even in a number of homes that aren't that familiar with American football. Apart from getting one of the most impressive Wonderlic scores ever, manning has spent a great deal of time in American football and is considerably one of the most famous quarterbacks in recent history if not of all time. So here is the in-depth Peyton Manning Wonderlic profile!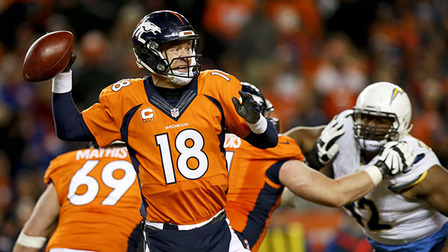 Despite being in the spotlight and under public scrutiny for quite a long time, there are lots of things that people don't know about him. Many know him as a man who is passionate about what he does, and one who received countless accolades thanks to his resilience and hard work. Others know him as an intelligent player who will never disappoint his fans regardless of how intense a game is.
To help you understand your favourite regular quarterback better, below are a few things you should know about him:
He was immersed in football from a young age
If you thought that Manning's love for football started when he was in high school, you are wrong. His father, Archie Manning was one of the most valuable players in New Orleans. As a result, Peyton and his brother Eli developed a love for football at a very young age. In high school, Peyton started his professional football career journey. He was engraved in the school team and consequently won the national player of the year award during his senior years.
He is a decorated player
After high school, he went to the University of Tennessee where he became a starting quarterback, a position he held for four years.
In 1996, he was given the Sullivan award for being the country's top amateur athlete. In 1997, he was chosen as a first-team All-American, and in 1998, he completed his collegiate career.
He was drafted in 1998
A few months after, Manning was drafted into the NFL. Despite being a great quarterback, he somehow struggled in his rookie season, but in 1999, he led the Colts to win the first ever Division title since 1997, making Peyton Manning a Wonderlic wonder.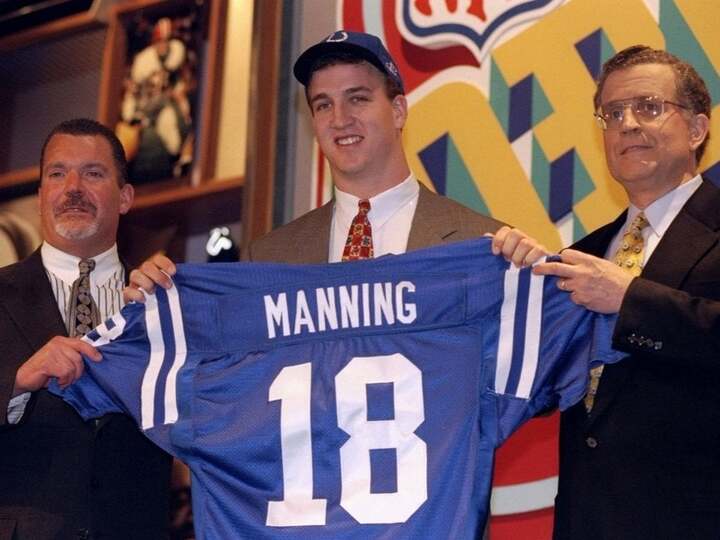 He finished as one of the NFL leading passers in 2000, having thrown 4,413 yards and 33 touchdowns. In 2003, he shared the NFL's Most Valuable Player award with another great NFL player, Steve McNair.
In 2004, he won the MVP alone after an impressive performance which included a passer rating of 121.1 and 49 touchdown passes.
Another important thing to note is that Manning's touchdown record was unbroken until 2007 when he scored no touchdowns during the game with the Kansas City Chiefs, and again in 2011 due to being unable to play from surgery and recovery.
He is one of the greatest commercial pitchmen
Thanks to his amiable character and expertise in American football, Peyton Manning became one of the greatest commercial pitchmen in the United States. This increased his popularity over the years. Even though he did not become as famous as Tiger Woods, he reached a level of fame that most football players, who are mostly hidden under thick helmets and only enjoy brief careers, have never reached.
He was an unpredictable player
Despite leading the Colts to victory in their first 13 games in 2005, many wondered whether he was capable to win a championship. However, his critics were awed by his performance in the 2006 season when he threw 4,397 yards – clicking the 7th time in his career to pass more than 4,000 yards. As a result, he broke Dan Marino's record and led the Colts to 12 consecutive wins in the regular season.
In 2008, he won an MVP award for the third time, and a year later, he led the Colts to a 14-0 start of the season which would then culminate in him winning his fourth MVP award.
He earned Pro Bowl accolades in 2010 after helping the Colts to 10th consecutive play-off berth. However, he had to undergo neck surgery, the third one in 19 months, and had difficulty in recovery, prompting him to miss the 2011 season.
Without Manning, the Colts struggled to a 2-14 record. To avoid playing the injured player, the team released Manning in 2012 and gave him a $28 million bonus. In the same year, he signed a five-year contract with the Denver Broncos.
After recovering, he continued with his success in his new team. He passed 4,659 yards, threw 47 touchdowns, and led the NFL in completion percentage (68.6). Then, he led Denver to a 13-3 record.
He had one of his best seasons in 2013 when he established new league records with 5,477 passing yards, 55 touchdowns, and only 10 interceptions to win his fifth NFL MVP. He helped the Broncos score 606 points, finishing with 13 wins and helping them become the top seed in the AFC.
In October 2014, he threw his 509th career touchdown pass and broke the record which was held for a long time by Brett Favre. He completed the 2014 season with 4,737 passing yards and 39 touchdowns even though his team lost to the Colts during the first play-off game.
Manning struggled in the 2015 season but he was able to again break Favre's record of 71,838 career passing yards. Unfortunately, his record was broken in 2018 by Drew Brees.
Although he suffered from an injury and was replaced as the Broncos starting quarterback soon after, Manning helped lead the Broncos to the Super Bowl and to a division title. He ended his decorated career in March 2016 with an impressive career total of 71,940 passing yards and 539 touchdowns.
The Peyton Manning Wonderlic Score
Popularly known as the Ryan Leaf/Peyton Manning Draft, the 1998 NFL draft is probably the most talked about in history. This is when NFL fans knew that the two most celebrated quarterbacks, Peyton Manning and Ryan Leaf would be picked as first and second choice, but no one knew the order.
There are some who ranked Manning higher than Leaf, but there are also those who believed the vice versa was true. However, Leaf was picked second to the San Diego Chargers, and Colts choose Manning.
Manning, thanks to his achievements on the field, undoubtedly landed in the NFL's hall of fame. Nonetheless, one of the biggest questions that most people ask is: what did the Colts consider in terms of the Wonderlic score when selecting Manning?
Well, the answer to this question is straightforward – not too much! Manning had a Wonscore of 28, which is four points above an average quarterback's score.
Where does the Peyton Manning Wonderlic Score rank?
Since Manning is regarded as one of the smartest quarterbacks in the NFL, it might be surprising to find out that he only got a 28 in the NFL personality test.
Comparing his score to other notable stars, his score is below Eli Manning (39), Aaron Rodgers (35), and Tom Brady (33).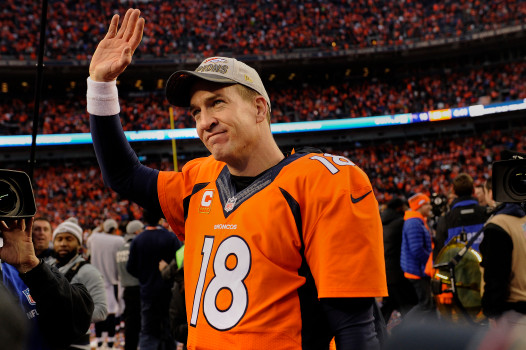 Even though Manning's NFL Wonderlic exam score being only above average does not befit the perception of how smart he is on and off the field, his career stats are way more impressive than most quarterbacks who got better scores than him. He has five NFL MVP awards, 14 Pro Bowl Selections, and two Super Bowl championships among other accolades.
Furthermore, for just 12 years of his career in Indianapolis and 4 years in the Broncos, Manning made a career total record of 71,940 passing yards and 539 touchdown passes.
The maximum Wonderlic score is 50, with the average score for a quarterback standing at 24. The fact that the Peyton Manning Wonderlic score was 28 out of 50 in 12 minutes might not be appealing to many, but to be fair, his performance was impressive. Regardless of what you think about his score, nonetheless, he remains one of the most valuable players in the history of the NFL, and his name will be mentioned as an inspiration for generations.