Ryan Fitzpatrick is one of the NFL's most renowned quarterbacks who has had an interesting and fascinating career. He is better known for smashing NFL records, making unmatched throws, passes, rushes, and not forgetting endeavouring to do things which are out of the ordinary. His success doesn't come as a surprise to many especially those who have been following American football for the longest time. He nurtured his career at a young age and had held various records in high school and college, so here is the in-depth Ryan Fitzpatrick Wonderlic profile!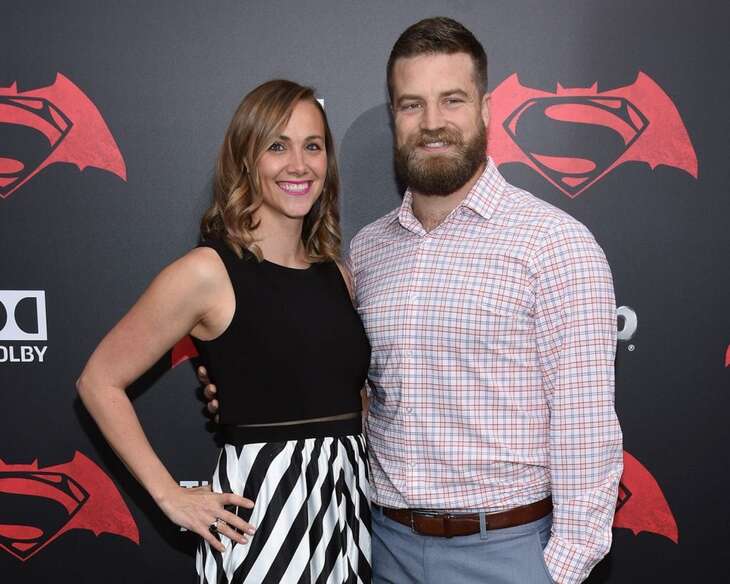 Most fans know him as a family man who will never let go of his wedding ring regardless of the intensity of the game. Others know him because of his beard, which he is adamant to shave even in the hottest months of summer. Apart from the personal life of this American football legend, what else do you know about his professional life? Do you know that he is one of the few quarterbacks who got the highest NFL Wonderlic test score?
To put things into perspective, below are a few things you need to know about Ryan Fitzpatrick:
He is one of the best quarterback any team could ask for
Fitzpatrick was born in 1982 and was just like any other child during that time. A few decades later, he grew up to become one of the most articulated quarterbacks that any team could ask for. He has amassed a lot of experience in the game and sharpened his skills through resilience, practice, and hard work. This is why the NFL's history cannot be read without the mention of his name on top of him establishing the Ryan Fitzpatrick Wonderlic fame.
He played many games in high school, but choose football
Just like any other young person out there, Fitzpatrick wanted to try out different things. At Highland High School, he poured his heart into various games including basketball, and football. After sometime, he abandoned all other games despite being good at them and ultimately chose football. During this time, Fitzpatrick shone and did well as an athlete, smashing records and winning a number of awards as a young player.
He played for Harvard
After finishing high school, Ryan Fitzpatrick joined Harvard. As they say, nobody gets into Harvard without setting a record. For him, this was easy. There, he immediately joined the football team, and in no time, he became one of its most valued players. He recorded five starts in his first two seasons, which was nothing to boast about. However, he appeared in 8 games in the following college football season and finished 107 out of 178 passes for 1,770 yards, making 16 touchdowns and 8 interceptions in the process.
2014 was a good year for him as it was the year he became that year's Ivy League MVP after smashing an admirable 1,986 yards with 13 touchdowns and only 6 interceptions. By the time Fitzpatrick finally ended his collegiate career, he had a total of 384 out of 641 passes for 5,234 yards, a staggering 39 touchdowns, and only 15 interceptions.
Fitzpatrick's name cannot be deleted from Harvard's history as he scooped the second position in Harvard's career list for best passing yards, touchdowns, and high completion percentage. Also, his pass attempts were ranked fourth best since the inception of American Football in the school. He was also regarded as the only quarterback to ever record a total of 1000 yards in the school's history.
He has played for eight teams
Fitzpatrick qualified for the National Football League in the 2005 draft, and was selected by the St. Louis Rams. He remained in the team and helped it achieve greater heights for two years, before the Cincinnati Bengals signed him in the 2008 draft. He proved his value in the team, but in 2009, he left the team and joined the Buffalo Bulls after signing a three-year contract with them. Despite the fact that Fitzpatrick passed through various challenges while in the team, this did not stop him from becoming one of its best players.
He then left the Buffalo Bulls and joined the Tennessee Titans. There, he helped the team make a historic win in his first game against the New York Jets. After leaving the Tennessee Titans, he played for a few other teams including Tampa Bay Buccaneers, Houston Texas, and even the New York Jets.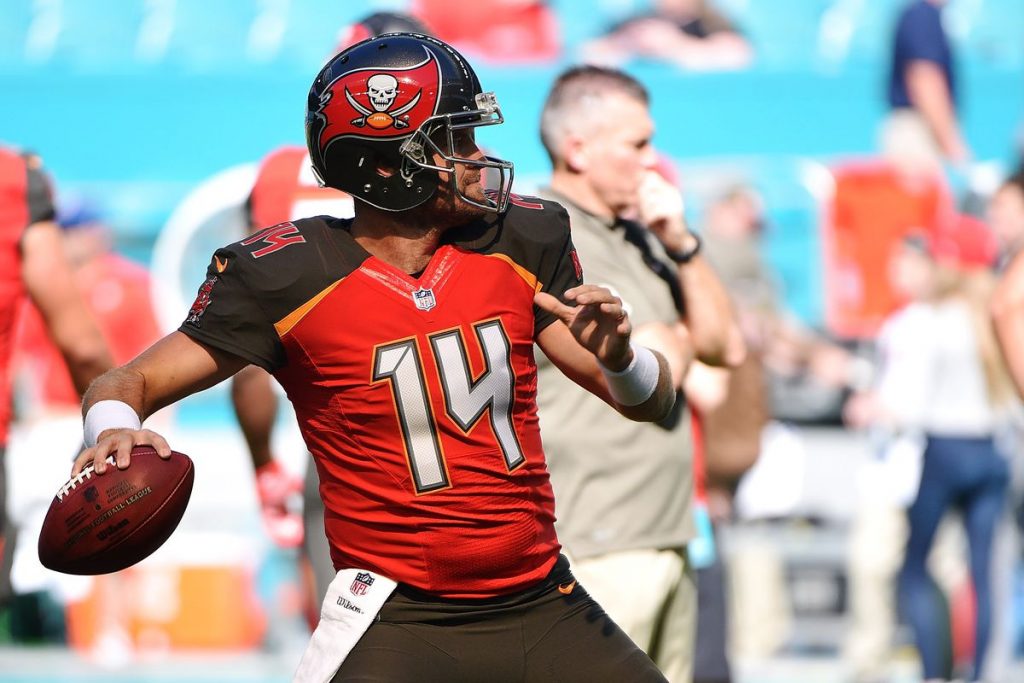 In 2018, Fitzpatrick became the first quarterback in NFL history to throw 400 yards in three consecutive games, and made the Buccaneers win all the games in the first two weeks of the season.
Awards
Thanks to his prowess in football, Ryan Fitzpatrick has broken hundreds of records and won tremendous awards. Some of the most notable ones include:
AFC Offensive Player of the Month (2011)

NFL Rookie of the week (2005)

Four times offensive player of the week (week 13 of 2014 season, week 16 of 2015 season, and week 2 of 2016 season)

Three times NFC offensive player of the week (week 12 of the 2005 season, week one and two of the 2018 season)

Castro Edge Clutch Performer of the Week in week 16 of the 2015 season
What is the Ryan Fitzpatrick Wonderlic Score?
Just like any other incoming NFL rookie, Ryan Fitzpatrick took the NFL Wonderlic test. There were rumours from credible sources that he got a perfect 50 out of 50 in the test. Nonetheless, a report that appeared in the Wall Street Journal claimed that he got 48 out of 50. Regardless of the controversies surrounding this score, it is evident that Fitzpatrick got an exceptionally high score in this personality test. Something that we should not also ignore is that he completed the test in a record time of 9 minutes and still managed to get such a score!
With his score, Fitzpatrick joined the league of Bengals Punter Pat McNally, who got a 50, to be one of the highest Wonscore ever recorded from an NFL quarterback.
Out of the thousands of NFL draft prospects who have taken this test, only one has scored a possible 50 out of 50 without controversy. Also, you need to know that the Wonderlic personality test is timed, and any player who gets more than 40 in less than 12 minutes should nevertheless be applauded. Therefore, Fitzpatrick's score is one of the highest test scores in the last three decades of pre-draft test taking.
Fitzpatrick is considered one of the most intelligent individuals among the NFL quarterbacks and other players, and his tremendously high score acts as a proof.
Based on the Wonderlic test, which is similar to the IQ test, it means that Fitzpatrick is within the less than 1% of people who get over 45 out of 50. Using this, experts say that it is possible that this guy, who has in some instances struggled in the field has an IQ of 135-155 or even higher!
Despite this, however, when entering the NFL, Fitzpatrick was not considered a top prospect by NFL teams. In fact, he was nearly undrafted. He was only drafted in the 7th round as the 250th pick. It should be known however that most quarterbacks fail to get a roster spot, and the fact that Fitzpatrick got a starting spot is still impressive and cannot be ignored. His Wonderlic test score range reveals that he is a man with a great personality and cognitive ability in the field and outside. Even though he has had his struggles in the field just like any other NFL player, he is doubtlessly one of the most admirable quarterbacks of all time.