Who is Tom Brady?
Tom Brady is without a doubt one of the best and famous players in the history of the NFL. at 41, Brady does not only take pride as one of the best known athletes in the American football arena, but thanks to his expertise, he could be the only player since the inception of NFL to win six rings as a player in any position while playing for one team. So here is the in-depth Tom Brady Wonderlic Profile along with other facts about him!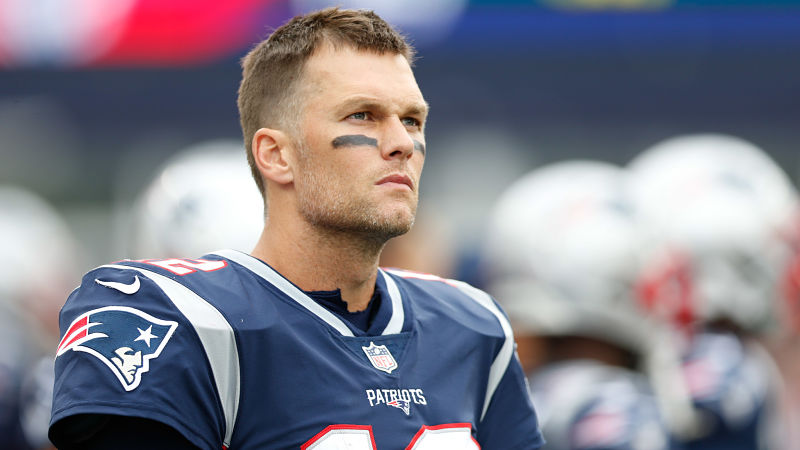 Apart from his private life, and a few of his successes that you have followed over the years, what else do you know about this football star? Do you know how far he has come, and why he serves as an inspiration to upcoming NFL stars? Being a smart player on and off the pitch, do you know what Tom Brady got in his NFL Wonderlic exam? Well, to know this legend better, below are a few facts about him.
He was a backup for two years at the University of Michigan
Brady could be the best quarterback in the NFL, but he didn't start from the top. When he arrived as the Seventh-string quarterback for the Michigan Wolverines, he spent two years as a backup to Brian Griese. During his junior season, however, he won the battle against Drew Henson, and he was chosen to start under center. He was successful for the next two years, but interestingly, he didn't know that he would make it to the NFL.
His Super Bowl appearance record is unbeaten
Brady has appeared in nine Super Bowl appearance since the start of his career, which means he holds a record that has not been beaten by any other player in the NFL. Most celebrated quarterbacks have appeared in the Super Bowl six times, which means that Brady is 3 Super Bowls ahead. He has won six Super Bowl rings, something that puts him in the same class with Charles Haley, who is one of the best pass rushers in the NFL.
He wasn't a first or early pick in the 2000 NFL draft
This is one of the facts that wows many, especially those who love Tom Brady. He was not picked during the first or second round during the 2000 NFL draft. Rather, 198 players were chosen that year before him, and the New England Patriots only selected him in the sixth round. Despite his selection being termed as the sleeper pick of the century, Brady has grown to become one of the greatest quarterbacks of all time and he has even done way better than those who got the first round picks in that infamous draft.
His wins are more than those of any other player in the NFL
One of the most renowned records in Tom Brady's resume is the fact that he has won more than any other player in the NFL. Simply put, he has the most regular season wins than all the star starting quarterbacks you know.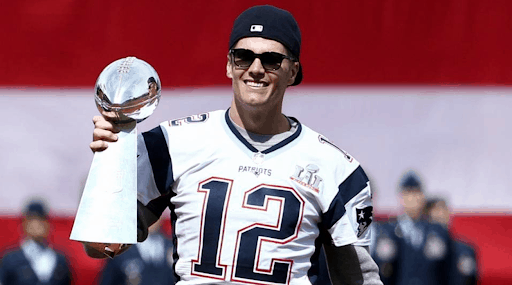 He made his 187th win in the 2017 season when the New England Patriots came from the dust and beat the New York Jets. During this period, he broke the tie he had with Brett Favre and Peyton Manning. He made 25 wins in the off-season, and left both Favre and Manning behind in terms of total wins.
As of this writing, Brady has a total of 212 wins, and football experts say that only 13 quarterbacks in the history of the NFL have won half of his total wins.
He is the fourth highest paid player in NFL history
During his 19-year NFL career, it is reported that Brady has already bagged $217.2 million, which makes him the fourth highest paid player since the inception of the NFL. He receives endorsement from large corporations such as Dre, Shields, Beats, and Under Armour, which reportedly pays him $8 million every year.
Brady doesn't train like a typical athlete
As an icon in American football, you'd expect to find Brady in the gym, doing weight training and other forms of exercise that other players do. But instead of all this, he opts for resistance bands, which he says boosts his flexibility and pliability. He says that soft and long muscles increases performance.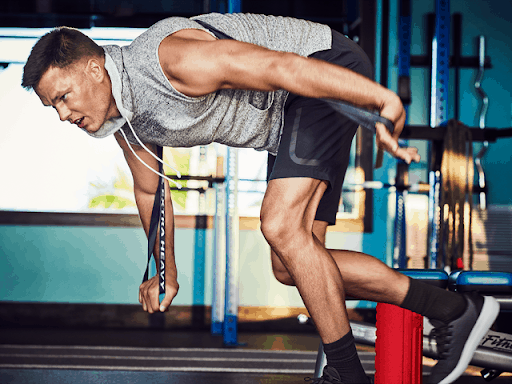 Apart from exercising, Brady and his family keep a very strict diet. He, and his wife Bundchen, who is undoubtedly one of the highest paid supermodels, keep away from tomatoes, dairy, and sugar. 80% of what this couple eats, according to their personal chef is 80% vegetables. The football star has even published "The TB12 Method" which is aimed to educate the world about nutrition and wellness.
His diet and workout routine could explain why this celebrated quarterback is still going strong at an age most of his peers have retired from active athletics.
He is highly competitive
Former teammates and club members have described instances when Brady threw backgammon boards across the room and broke ping pong paddles when he lost. He has extreme anger over losing and his desire is to win every game. Brady is one of the players in the NFL who believe in hard work and sacrifice, and this explains why has parted with over $60 million throughout his career as a donation meant to ensure his team is the best in the NFL.
His wife wants him to retire
At 41, Brady is still one of the best, if not the best starting quarterback in the NFL. Despite his continued success, his wife, Gisele Bundchen believes that there is nothing more he will achieve in the NFL than he has achieved in the last 19 years, and she wants him to retire and concentrate on family and running his family's businesses.
Tom Brady Wonderlic Player Profile
For a quarterback who dominated in his 20s, shone even more in his 30s, and has proven that he can still be the best in his 40s, there is no doubt that he should be the smartest and most impressive player in the NFL.
His cognitive ability, including his decision-making and problem-solving skills, are visible thanks to his wins over the last 19 years, but what you would be interested to know is: what score did he get in the NFL Wonderlic test?
In 2000, Brady attended the NFL combine and just like other players, he was subjected to the Wonderlic test. This is a test that contains 50 questions that should be completed in 12 minutes.
The Tom Brady Wonderlic score is 33, which makes him an example of an underrated player who should have been drafted in an early round. In the 2000 draft, he was chosen as the 199th pick in the 6th round. With him being considered today as one of the best, if not THE the best, player to ever play the NFL by various football analysts and experts, the fact that other teams decided to skip him ignore him is unbelievable.
Acing the Wonderlic personality test is not easy, since players are given 12 minutes to answer all 50 questions. Also, most questions are made to be challenging, which is a deliberate move to test the cognitive ability of the candidates. Considering these factors, there is no doubt that Tom Brady's 33 out of the possible 50 is quite impressive.
Where does the Tom Brady Wonderlic Score Rank?
Whereas Tom Brady is one of the most successful QBs in the NFL, there are others who have scored better than him in the Wonderlic test. Some of the most notable include:
Ryan Fitzpatrick – 42

Blaine Gabbert – 42

Alex Smith – 40

Eli Manning – 39

Colin Kaepernick – 38

Matt Flynn – 38

Tony Romo -37

Andrew Luck – 37

Sam Bradford – 36

Aaron Rodgers – 35
Below is a list of quarterbacks drafted with Tom Brady in the 2000 draft:
Spergon Wynn – 25

Marc Bulger – 29

Tee Martin – 11

Chris Redman -16

Giovanni Carmazzi -32

Chad Pennington -25
Surprisingly, Brady scored way better than all the quarterbacks drafted ahead of him. This shows that the scouts did not consider his score when doing the selection. Even though he was picked among the last, he has risen to become a great figure in American football, and a legend whose name will never be forgotten.